March 15, 2022
Looking for reliable information on how you can help Afghan refugees? These resources may be helpful.
Afghan Arrivals: Big Picture and Great Commission Opportunities
Video – Mission Connect: The Afghan Refugee Crisis
Click here for a video presentation on the Afghan Refugee Crisis, with with MNA's Refugee and Immigrant Ministry Director Pat Hatch and Mission to the World's Kay Burklin.
Podcast – Refugees: What You Don't Hear on the News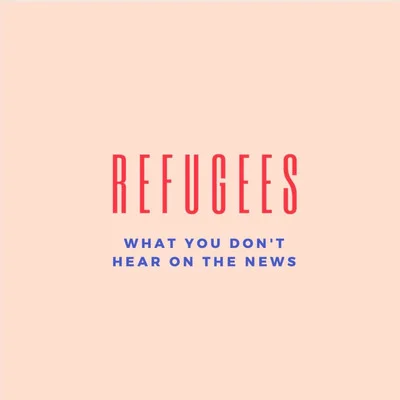 Resources for Preparing To Welcome Afghans and Other Refugees and Immigrants
Helping Afghans Regain Self-Sufficiency in US
Help them acquire a picture dictionary like this excellent new Afghan-specific one: https://books-unbound.org/afghan-community/ (Coloring book for children also available)
Give them The Immigrant Guide (available in an Afghan language soon) https://intercambio.org/product/the-immigrant-guide/ Just four dollars! Great for cultural orientation.
As soon as possible, show them how to do things themselves rather than doing it for them (Example: ride public transportation with them to work and back until they are confident, rather than providing rides) Help them download Google maps and track the route as they ride. Does your local bus system have an app that might show them where their bus is, early or late?
Help them download other phone apps that can be useful:
Help them acquire laptop or tablet and learn to navigate and bookmark a few key websites, such as
Bridging the Language Gap with Afghans
https://tarjimly.org/en A mobile phone app using volunteer interpreters; might be helpful for church volunteers
Highly recommended: Microsoft translator app – both Dari and Pashto
May help somewhat but still limited in accuracy (for Dari, select "Persian"): https://translate.google.com/
http://translation-cards.com/ for Android devices; specific phrases in Farsi and Pashto; audio available for use with those who are not yet literate
https://respondcrisistranslation.org/en/services#interpretation (Dari and Pashto oral interpretation available on an as available basis for specific situations – bridging the language gap between pro-bono attorney and limited-English-speaking client applying for asylum, for instance; also for Social Workers.) Written translation also available in specific limited circumstances
Trauma Healing Number in Dari: +90 543 198 10 67 via imo.im, Viber.com, WhatsApp; men respond to men; women to women
Remember: bridging the language gap ORALLY is correctly known as INTERPRETATION
TRANSLATION refers to WRITTEN transcription of one language to another
Scripture Resources in Afghan Languages
Dari trauma helpline for Afghans, available from anywhere in the world on viber.com or on phone apps such as WhatsApp: +90 543 198 10 67. Men will speak with a male; females with a woman – native trauma healers trained by missionary.
Dari podcast for Christians and seekers: Khabar Khush خبر خوش RSS Feed (transistor.fm)
For Afghans Attempting to Bring Family Members to the US
Since the closing of US Embassy in Kabul, at this date (3/22), it is not possible for those still in Afghanistan to obtain approvals of SIV or Humanitarian Parole applications while in Afghanistan
Before attempting to leave for a third country where US consular processing is available, gather every possible document verifying work with the US government or a US contractor or aid project (with signature of Chief of Mission) if applicable; or every possible verification that they are a particularly vulnerable person due to human rights advocacy, media work, female elected official, etc.
Assemble record of any incidents or other evidence that confirm that they and their family are in specific, imminent danger from the Taliban (personalized Taliban threat letters; detailed, signed statements -ideally on letterhead – from credible third parties with knowledge of that targeted danger, specifically citing their names)
Sadly, there is absolutely NO GUARANTEE that an application for SIV or HP will be approved, even if it is compelling and presented at an active US consulate. HP DENIAL rates since September have been close to 100%
Accurate sources of information for Afghans and churches they have asked for help:
Legal Services for Afghan Humanitarian Parolees Applying for Asylum
Many of the Afghans who were airlifted to the US in August 2021 have been given a temporary status called Humanitarian Parole, which limits their stay here to either one or two years (specified on their visa.) In order to remain legally in the US when the Parole period ends, they have been instructed to apply for asylum in the US. They are required to submit an asylum application within the first year in the US, and it may take considerable time to find legal assistance and prepare the application.
The US asylum process is difficult and challenging. Many questions on the application form have hidden potential for denial that will not be apparent to someone who does not know asylum law well. No one should attempt to fill out the application for asylum without the advice of an experienced immigration attorney or a Dept of Justice accredited representative at a non-profit agency the US DOJ has recognized as qualified to provide immigration legal services. Not every agency accepts asylum cases, as they are time-consuming and currently must be tracked over at least four years.
I know someone who is an attorney but not a specialist in immigration law. Should I accept their help?
Immigration law is a very specialized field, and asylum law is a specialty within it. Just as you would never go to a foot doctor for brain surgery, it is unwise to choose someone who is not an immigration law specialist with experience with asylum cases to prepare your asylum case.
A person in the US from my country says that they will fill out my application for me. But they are not an attorney. Should I accept their help?
No. They may be well-intentioned, but if they are not an attorney, they do not have the specialized knowledge needed, and accepting their help could endanger your one chance to obtain asylum in the US.
How can I find an accredited representative recognized by the DOJ as qualified to provide reliable, affordable immigration counseling and services?
Click on your state on the map on this website:
https://www.justice.gov/eoir/recognized-organizations-and-accredited-representatives-roster-state-and-city It will bring up an alphabetical listing by state and city. Contact the agency nearest you to find out whether they are accepting asylum cases and if so, how soon they can see you.
There is no accredited representative near our city or town. How do we choose an immigration attorney?
You can use this tool on the website of the American Immigration Lawyer's Association and choose "Asylum Law and Protection" in the dropdown menu. If more than one attorney comes up in your area, check their website and LinkedIn profile to find out if they have done pro bono or "low bono" work, and if they have received any awards or recognition for such work. Do they serve on the Board of a non-profit agency that serves refugees or immigrants? Have they received awards from the local Bar Association for their pro bono work?
What if neither an immigration attorney nor an accredited representative is available within a reasonable distance?
You may need to work with an attorney remotely.
If you cannot find a qualified immigration attorney that will work with you on that basis, you may want to call the Call Center for asylum seekers (800) 375-1433 or email resourcecenter@cwsglobal.org to see if they have other suggestions.
As a last resource, contact phatch@pcanet.org for possible referrals.