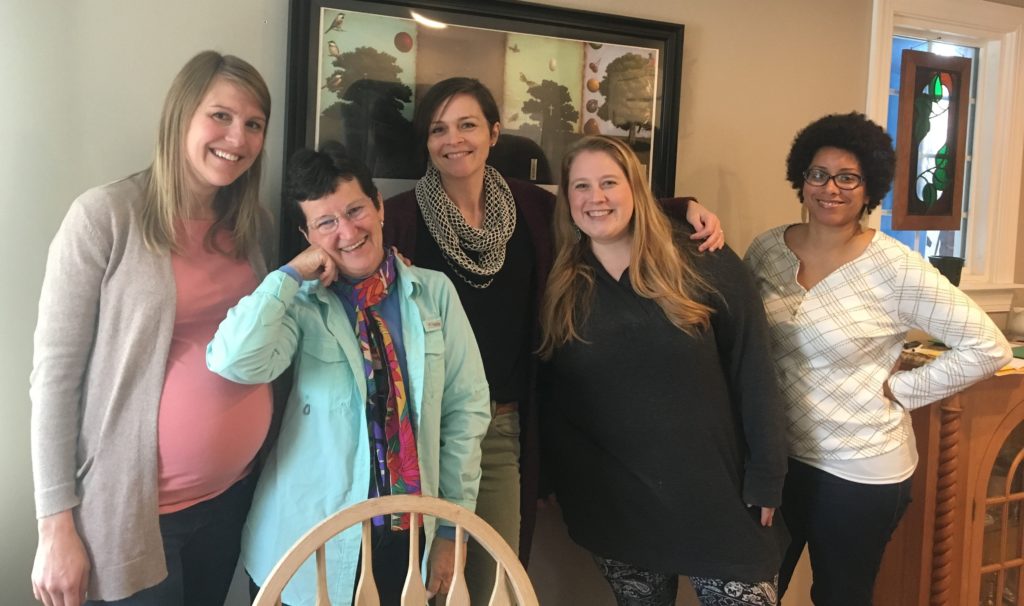 Where can a church planting spouse honestly share her ministry struggles and receive solid, biblical encouragement and counsel? Where can she receive training for her unique and undefined role as the pastor's wife? Parakaleo virtual and online groups!

In the U.S. and in Australia, Mexico, and South America, Parakaleo network leaders hold intimate, monthly gatherings for ministry spouses to experience deep fellowship and receive ongoing training. In New York City and Lakeland, Florida; in Philadelphia and Baltimore; in Columbus and Chicago, in Atlanta and Indianapolis and other cities, women in church planting are being renewed and restored. Network groups normalize the confusing and often painful experiences of ministry, inviting women to entrust their lives to the Guardian of their souls and each other.

In the same way, virtual network groups connect women from diverse areas who don't have local groups nearby. Participants may hail from Malaysia, Singapore, or New Jersey, Indiana, or Washington.

One pastor's wife, who had been part of a virtual group, contacted Parakaleo even before she'd unpacked after moving hundreds of miles to serve a new church.  Falon Moretto, who now serves with her husband Nathan in Baltimore, writes,
A year into being a pastor's wife, I was struggling.  I was weighed down with worry about what people thought of me and felt isolated and misunderstood.  I heard about Parakaleo's virtual cohorts from another pastor wife friend, and joined a group last fall. The tools for taking the gospel to my own heart were exactly what I needed, along with the community of other pastor's wives who were also working hard to bring the gospel to their own hearts.  When my husband accepted a call near Baltimore Maryland, right away I checked to see if there is a local Parakaleo group!  I'm excited to have community with like-minded people already, and continue to learn ways to apply the gospel to my context.

For more information about Parakaleo groups, check out www.parakaleo.us.