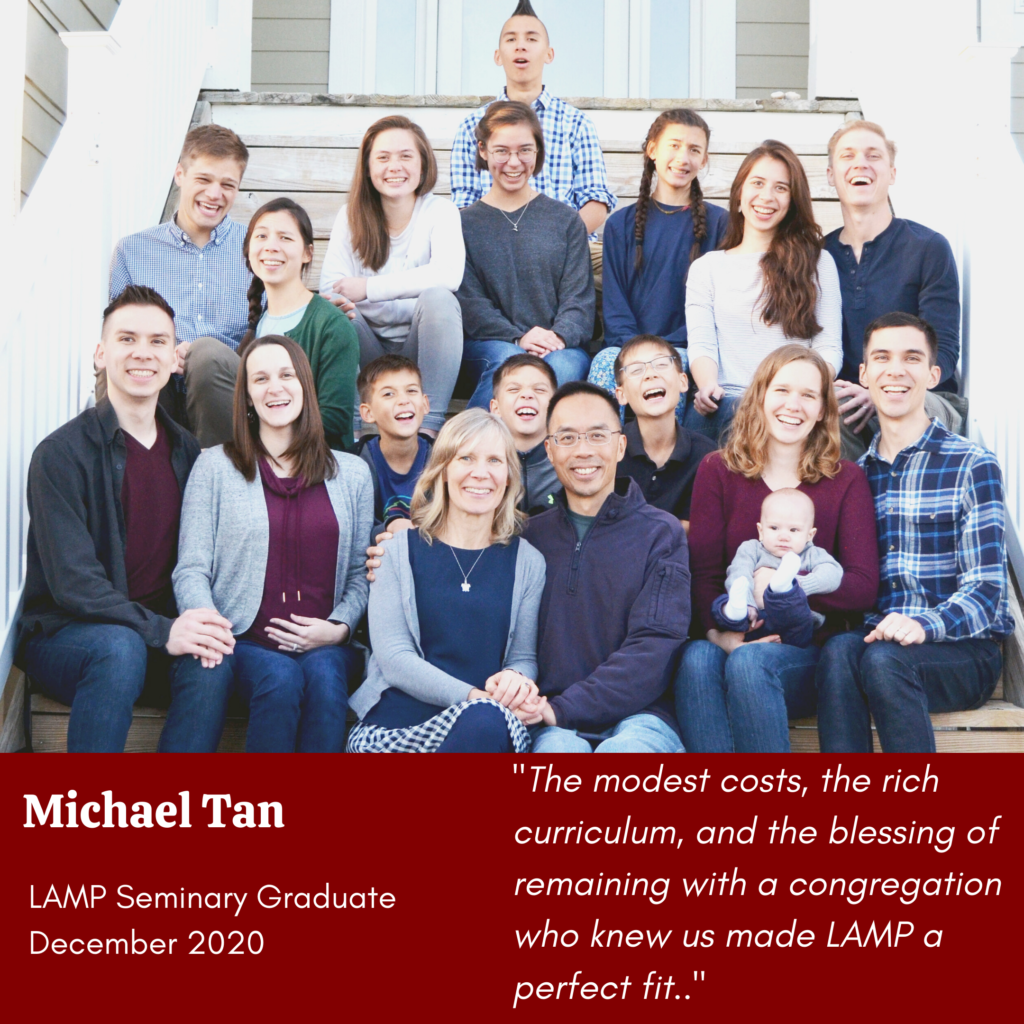 LAMP is excited to highlight another one of our 2020 Graduates!
Congratulations Michael Tan
December 2020 LAMP Seminary Graduate
Michael attended LAMP Seminary full time, and was able to complete his coursework in addition to meeting with his 5 discussion mentors over a two year period. He shared that the Lord used LAMP to equip him for pastoral ministry by interleaving his real life sanctification and ministry experiences with seminary classwork. Michael benefited greatly from LAMP's modest costs, rich curriculum, and the blessing of remaining with a congregation who knew him and his family making the program a perfect fit.
We are so proud to announce that Michael has been called to be the pastor at Immanuel Presbyterian Church (PCA) in Norfolk, VA this summer!
Congratulations to Michael and Family!
Have you heard about our Virtual Student Option?
LAMP Seminary utilizes a Learning Site Model to facilitate courses in the local church. The Learning Site model has been very successful in maintaining the student's connection with the local church and presbytery. Currently, LAMP has over 50 Learning Sites across the country.
Even though establishing Learning Sites is our preferred model we have discovered some students whose local church is not equipped to host a Learning Site and we are happy to offer those students our Virtual Student option. Virtual Students will take LAMP courses using the Virtual Cohort Program (VCP). Virtual Students will go through the normal student application process but instead of a Site Coordinator the Virtual Student will have a local Academic Advisor.
Enroll as a LAMP Virtual Student Today!
Click Here To Register