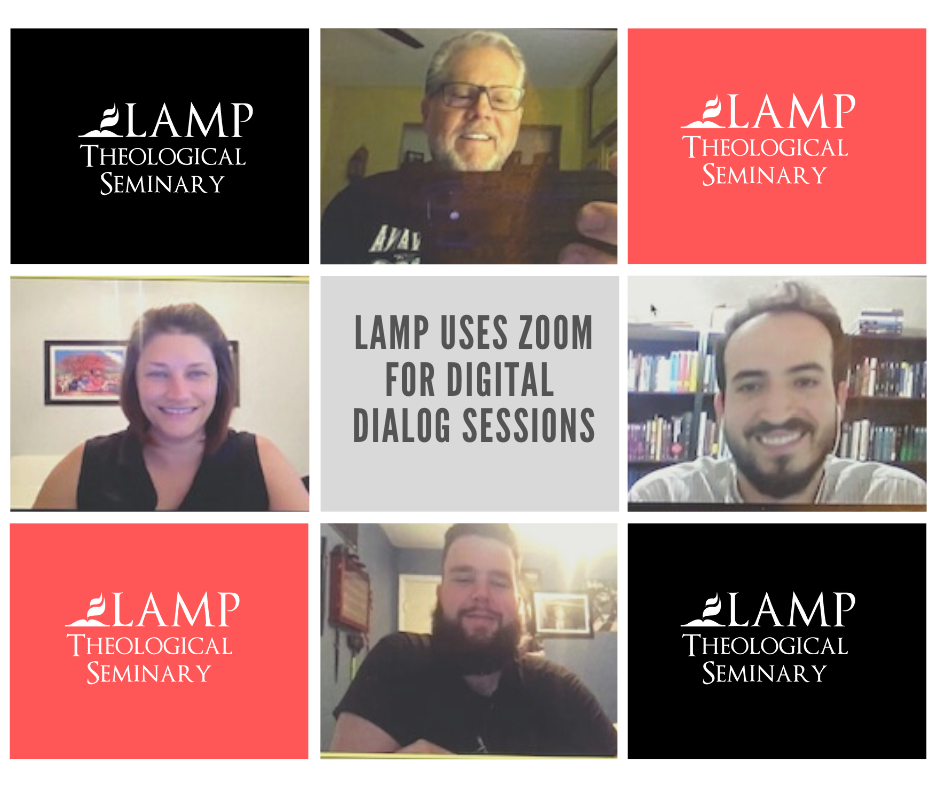 A key component of the LAMP program is a weekly Dialog Session where the Course Facilitator meets with students to discuss the assignments for that week. The Dialog Sessions allow Teaching Elders to offer pastoral insights and helps to keep a church-based focus in the learning process. These Dialog Sessions are usually conducted in person but with Covid-19 LAMP Learning Sites have begun using video conferencing such as Zoom and Skype. Please pray that the Lord will use this technology for His glory.

Since LAMP Seminary uses a local Learning Site model instead of a central campus our students have been able to continue their studies during Covid-19 without interruption. Our Learning Sites continue to host courses across the country. Recently 16 students completed our LOGOS based course for Hebrew I and currently 14 students are taking Hebrew II.

Contact Brian Kelso at bkelso@LAMPseminary.org for more information.