---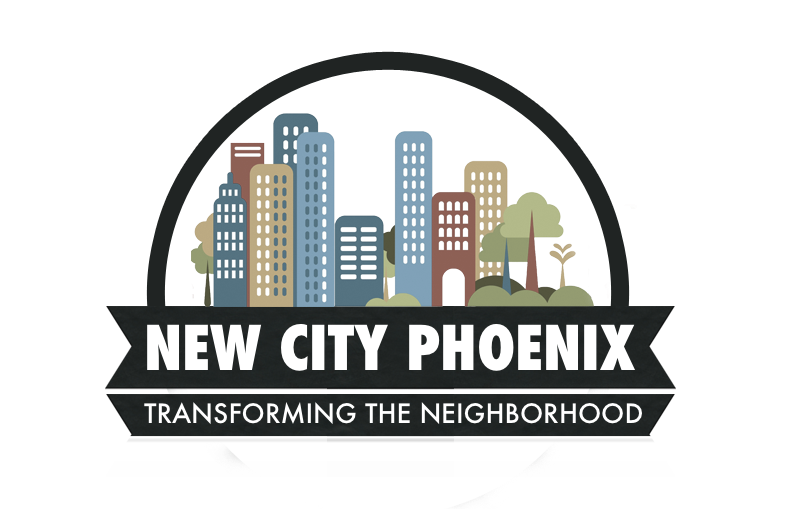 Changing Lives – Transforming Phoenix Neighborhoods
New City Phoenix is a new multi-cultural church plant and non-profit (Barrio Nuevo Phoenix) with a mercy-driven passion. We would love to have you partner with New City to learn about racial reconciliation, cross-cultural urban ministry and the impact of the Gospel on the poor and broken.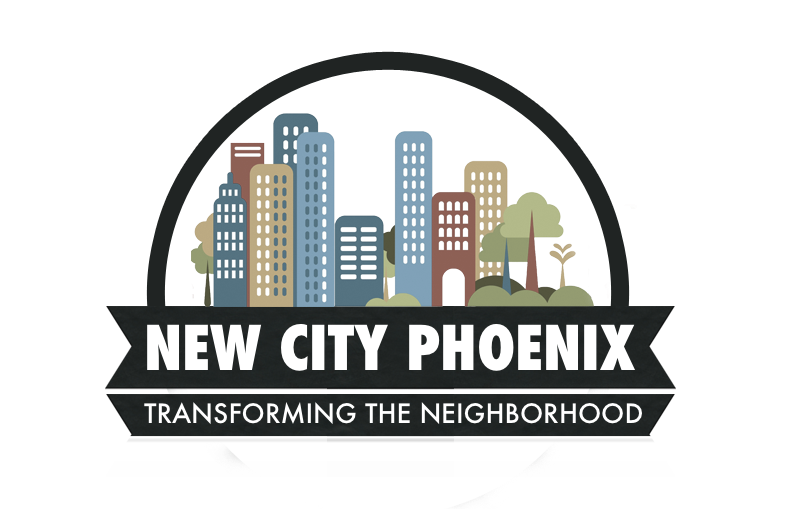 New City Phoenix, located in South Phoenix, is currently birthing a bilingual service at the Rio Vista Center and is undertaking mercy projects in the same neighborhood (e.g. tutoring club at a Habitat Community, painting homes of low income families and working with inner city families). Our vision is to see churches from the Phoenix suburbs as well as those outside the area partner with us in doing mercy projects.
South Phoenix, minutes from the downtown city center, is a unique, culturally diverse community. The Baseline Corridor is a blend of old Phoenix and new growth. Newer subdivisions neighbor 50-year-old homes in an ethnically rich community. We believe God has called us to redeem these ethnically blended neighborhoods from the ravages of gangs, drugs and violence.
Your Part
The dream of New City is to bring together local and non-local churches to form partnerships to help transform our neighborhoods. We believe that in Micah 6:8 God is calling us to stand up for justice and mercy on behalf of the poor. Here is a sample of what you will do during your week with New City Urban Missions.
#1. You will participate in a devotional and journaling experience that will help you gain a better understanding of God's heart for the poor and broken. A pre-trip requirement will be to read one of Perkins's books on community transformation.
#2. You will work on a project during the week, such as painting a neighborhood house, assisting with VBS and sports ministry at one of the Habitat Communities in South Phoenix, or working with the homeless in the downtown Phoenix. These missions will expose your group to cross-cultural life and community transformation.
#3. You will participate in multi-cultural worship with other churches. You will also enjoy eating at some great restaurants that reflect the diversity of South Phoenix.
Logistics
We are a small, new church and prefer to work with groups of 5-15 who are able to live in the homes of people involved with New City. We require that there be at least one adult per five teens and that there be at least one male and female leader on the team. You will need to provide your own transportation. We are flexible with the schedule depending upon your situation, but we prefer you plan a five-day trip.
Cost
Cost depends upon the size of your group and the project but will be between $300-400 per person and includes food, lodging and ministry expenses. You will need to put down a $350 non-refundable deposit per group to reserve your date.
The fees you pay are for the sole purpose of covering costs for the ministry or church with whom you are serving; MNA receives no income or financial benefit from the fees you pay.
Please visit our websites www.newcityphoenix.com or www.barrionuevophoenix.com, and also read Pastor Dave's blog http://newcityphoenix.blogspot.com.
Need more information?
Contact Arklie Hooten ahooten@pcanet.org / 678-294-3011 or
Sherry Lanier
MNA ShortTerm Missions and Disaster Response Facilitator / 678-294-3012 / slanier@pcanet.org
Learn more about New Phoenix at www.newcityphoenix.com
2/24/09