2020 is a year that will go down in history in many ways! One of those ways is that it brought more named storms than any other year in history! These storms occurred in a year of a pandemic which made responding to these events very difficult. Though our responses were limited we are so thankful for the volunteers who were able to serve.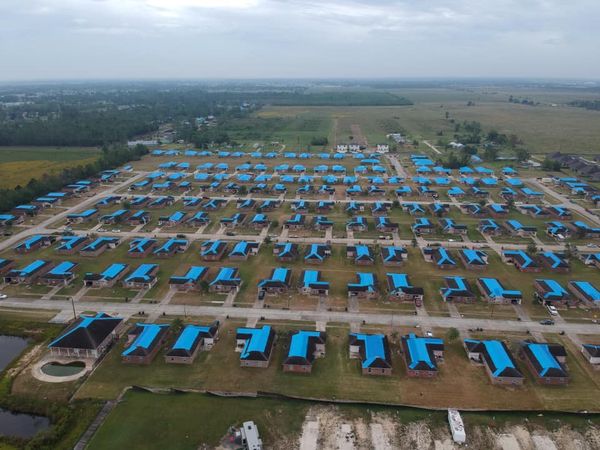 In particular the leadership at Bethel PCA in Lake Charles LA is especially thankful – as this church and surrounding community were hit not with ONE hurricane, but with TWO! The first, Hurricane Laura, came in as a Cat 5 storm – with stronger windspeeds than Hurricane Katrina! The winds were so strong that it actually pushed the MS River backwards!! This storm greatly damaged the roof of Bethel PCA and impacted the homes of many of their congregants. Then, about six weeks later, Hurricane Delta came through with almost 18 inches of rainfall, which flooded the Bethel PCA facility as well as hundreds of homes in the community. MNA Disaster Response provided a generator, bunkhouse and shower trailers, Bobcats, Sheds of Hope, rebuilding supplies and materials as well as volunteer help to repair the church facility and help restore the homes in the community.
Our volunteers are what make this ministry possible and we are so greatful!!!!